1.0-2.3 DIN 47297(50Ω)
Microminiature Coaxial Connectors for Applications in Communication Engineering
1.0-2.3 connector series with a characteristic impedance of 50Ωwere developed for reliable transmission for frequencies up to 10GHz,with high mechanical and electrical stability.Due to their reduced size of approximately 40%,compared to 1.6-5.6 connectors,1.0-2.3 connectors are designed especially for cramped layouts in electronic devices.
50Ωand 75Ωversions are intermateable,whereby the 50Ωversion can also be used successfully up to 500MHz with 75Ωcables with only a slight VSWR increase.
1.0-2.3 male connectors are available in different coupling mechanisms.Female types are connectable with all male types.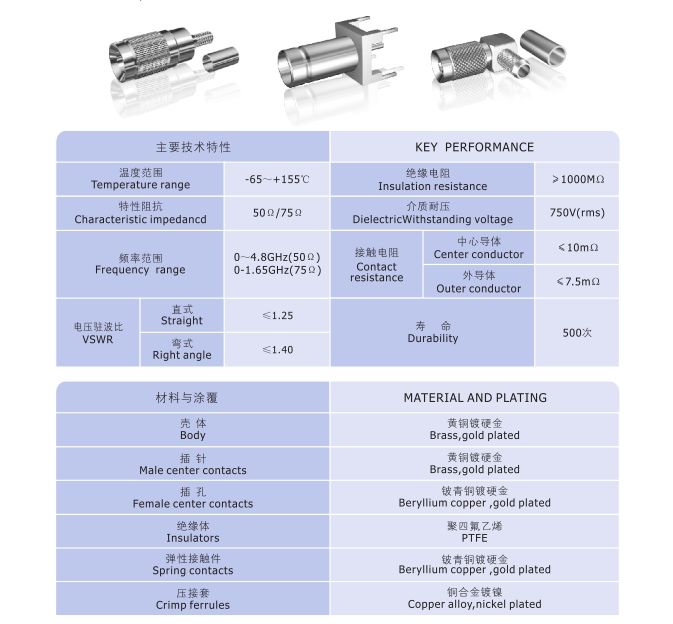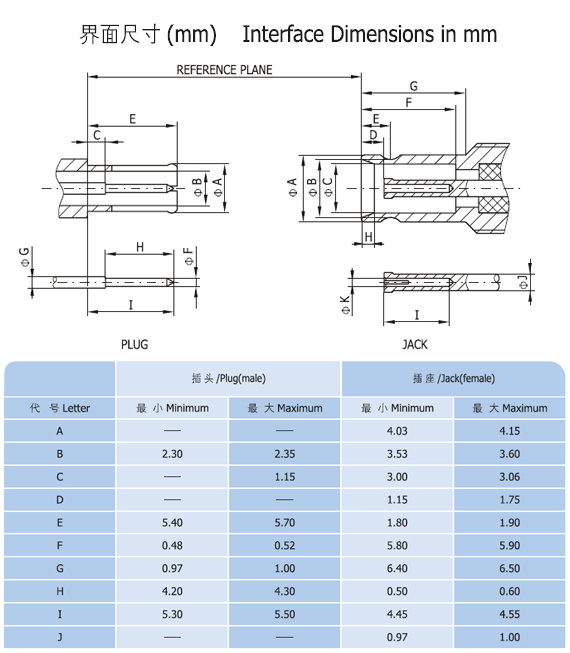 MESSAGE
*Note: Please fill in the information accurately and keep the communication smooth. We will contact you as soon as possible